Upcoming Activities
Holiday Museum Store 2021
Open through December 26, 2021
Friday-Sunday 11am-3pm, other days by appointment, closed Mondays
at the Japanese American Museum of Oregon
Shop and support Japanese American Museum of Oregon at our holiday gift shop! Celebrate the tradition of gift giving and choose from Asian American gifts and crafts created by local artisans and designers. Omiyage features jewelry, cards, origami ornaments, home accessories, arts and crafts, Anime-inspired merchandise, books, and a selection of curated vintage items.

Current Exhibit
Grace, Grit and Gaman:
Japanese American Women through the Generations
Extended! On display through March 13, 2022
This exhibition shares the rarely revealed story of the grace, grit, and gaman (Japanese for perseverance) displayed by Japanese American women. Visitors will learn of the unique challenges these women faced—in their own ways, on their own terms, and in their own times.

A virtual panel discussion, Grace, Grit and Gaman: Generations of Japanese American Women, was held on Wednesday, June 23, moderated by Dr. Linda Tamura and featuring Dorothy Sato, Julianne Parker, and Vicki Nakashima. View the panel discussion via YouTube here.
Phone: 503-224-1458


Cherry Blossom Bazaar
A Rummage Sale of Japanese Treasures

*Postponed until further notice*
Shop 'til you drop! This is a unique sale of Japanese collectibles, artwork, dishware, furniture, and more. Items start as low as 25 cents! Something for every age, taste, and budget! All proceeds benefit the Japanese American Museum of Oregon.
Join us for this exclusive opportunity to shop for one-of-a-kind Japanese treasures before the general public! Food and drink is included in admission.
Phone: 503-224-1458


Resources & Services
Check out our Resources page to learn more about the Japanese American Museum of Oregon's programs, which provide tangible reminders of the richness and vitality that ethnic minorities can bring to societies that hold sacred the rights of its citizens and regard as a blessing the diversity of its people.

---
Other Community Events
Please visit Discover Nikkei for more information about upcoming events in the area and around the world:
Portland Japanese Garden

Webinar Series: Living Traditions
Five-part webinar series

Part 4: Architecture as Environment: A Conversation with Kengo Kuma and Toshiko Mori
Wednesday, December 15, 4-5:30pm
Free, registration required
A Japanese garden is not simply a place of beauty, serenity, and contemplation grounded in a long tradition, but it is also a holistic art form functioning as a place of discovery and innovation that continues to evolve through cross-pollination with other cultural forms. This interactive webinar delves into how Japanese landscape design principles and aesthetics have impacted the ways in which modern society approaches art and architecture while helping mold our relationship with nature. Visit www.japanesegarden.com to learn more.

Portland Chinatown Museum

Dean Wong
The Future of Chinatown: Decisive Moments
at Portland Chinatown Museum (127 NW 3rd Avenue, Portland)
on display through February 6, 2022
An exhibition of original photography depicting gentrification and displacement in four West Coast Chinatowns. This is part of a place-based initiative, Finding Chinatown, comprising a series of virtual and live events and public programs planned for 2021

Dean Wong is an artist based in Seattle, Washington. Born and raised in Seattle's Chinatown, he has photographed his community for over 40 years. Visit www.portlandchinatownmuseum.org to learn more.

Oregon Jewish Museum and Center for Holocaust Education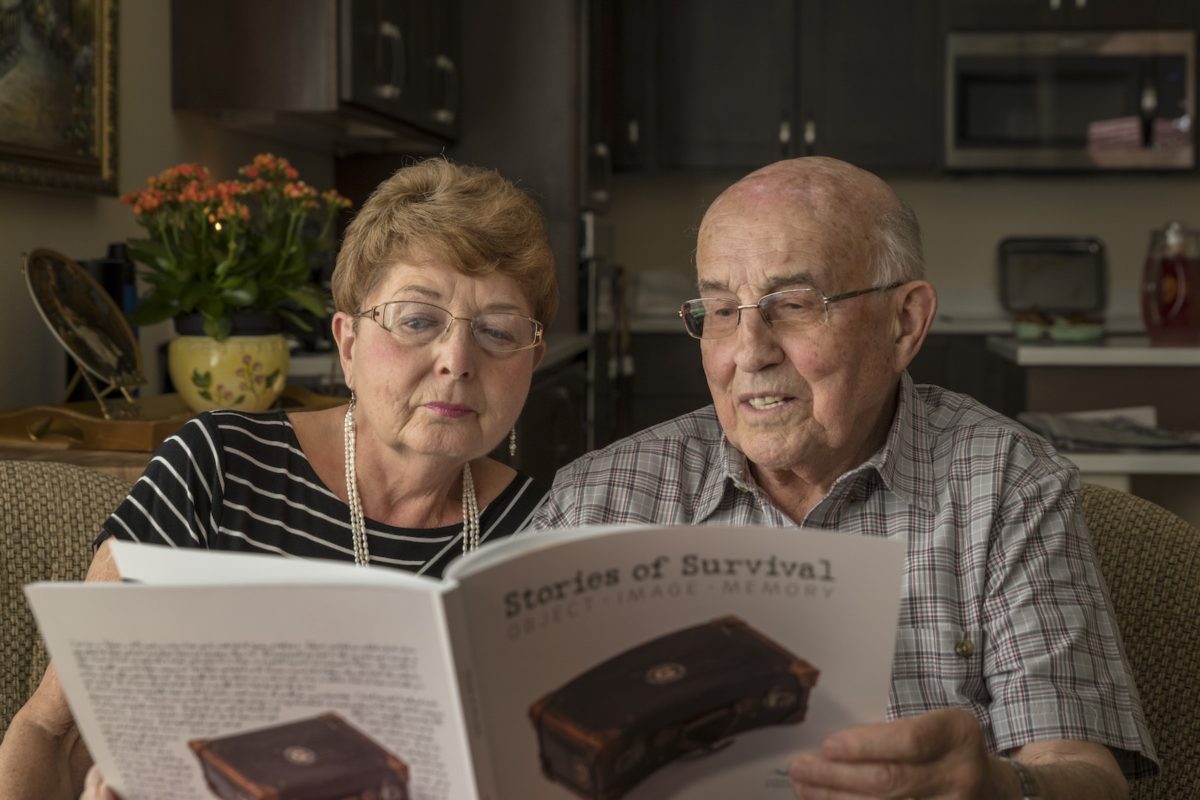 To Bear Witness – Extraordinary Lives
at Oregon Jewish Museum (724 NW Davis Street, Portland)
on display through May 15, 2022
To Bear Witness – Extraordinary Lives features photographs, profiles, and short films that capture the stories of individuals who left their homelands for safe haven in Oregon. These brave men and women, born in places as far-flung as Austria, Bosnia, Myanmar, Cambodia, Germany, Hungary, Rwanda, Sudan, Syria, and Tibet, witnessed the atrocities of war, genocide, and the Holocaust. Each profile reveals the resilience of the survivor and the generosity of the many who provided assistance along the way.

This exhibition is a partnership with The Immigrant Story, in collaboration with Jim Lommasson and NW Documentary, and presents a multimedia exhibition focused on the lives of these 14 refugees. Visit www.ojmche.org to learn more.

---
Past events:
Our Virtual Grand Opening was Thursday, May 6th! View the event via YouTube.
Virtual Event
Nisei WWII Veterans' Stamp Dedication
Monday, June 14, 2021, 5:30-6:30pm
Virtual Program via Vimeo
Free and open to the public
At this dedication ceremony, presenters will unveil the U.S. Postal Service stamp honoring Nisei veterans of World War II. Tributes will include four generations of Japanese Americans and three vignettes of Oregon Nisei military service, portrayed by Asian American actors.
Presented by Oregon Nisei Veterans, Inc., Japanese American Citizens League, Japanese American Museum of Oregon, and Mary Yamaguchi Fund at the Southwest Community Foundation of Washington. Visit www.ohs.org to learn more.
Osechi Ryori 2019

Winter fundraiser for Oregon Nikkei Endowment
Enjoy traditional Japanese New Year's food (as well as items from the Pacific Northwest) prepared by our Nikkei community cooks, displayed in a three-tiered box (jubako), while supporting the Oregon Nikkei Endowment! The traditional foods include nishime, kazunoko, makizushi, chirashi, kimpira gobo, and more...
Matsutake Hunt 2019
October 19-20, 2019
Cost: $55
For current and new Friends of Oregon Nikkei Endowment only
Join us on a field trip to hunt and gather Matsutake mushrooms on the Oregon Coast. This outing is especially designed for novices and is open to Friends of Oregon Nikkei Endowment.
Scheduled itinerary (subject to change) includes a guided matsutake hunt in the Oregon Dunes National Recreation Area, a Social Hour and dinner on Saturday evening, breakfast Sunday, and additional mushroom hunting on Sunday (lodging in Yachats is not included).